The Project
Hampton Yachts designs and builds luxury yachts to the highest standard of quality. Their boats are absolutely stunning, as I saw firsthand during a personal tour of their newest model.
My project partner and I flew out to Seattle to meet with the owner, the marketing team, and the head of Hampton Yachts' largest dealership. They were struggling with their digital presence - the factory had it's own independent website and each dealership had hired different freelancers and agencies to build their websites.

The Challenge
Each dealership sells new boats (straight from the factory) as well as used boats, which can include yachts from other manufacturers. The factory website also displays information on new boats but wasn't effectively connecting visitors with the appropriate dealership.
Each dealership was trying to manage the content for all of the same boats separately. The amount of information on every boat wasn't insignificant either - there are several high resolution photos, a very long list of technical specs, floor plan images, pricing, and availability.
Hampton Yachts also needed a primary home for company-wide news and events, as well as news and events specific to each individual dealership. And again, they were managing duplicate publications of the same articles and events across different websites.

The Solution
After two full days of meeting and brainstorming with various teams inside the company, we formulated a solid plan that would solve each of their specific business problems.
My project team and I designed a beautiful new website from the ground up, with a huge focus on photography (since their yachts speak for themselves) and ease of information gathering.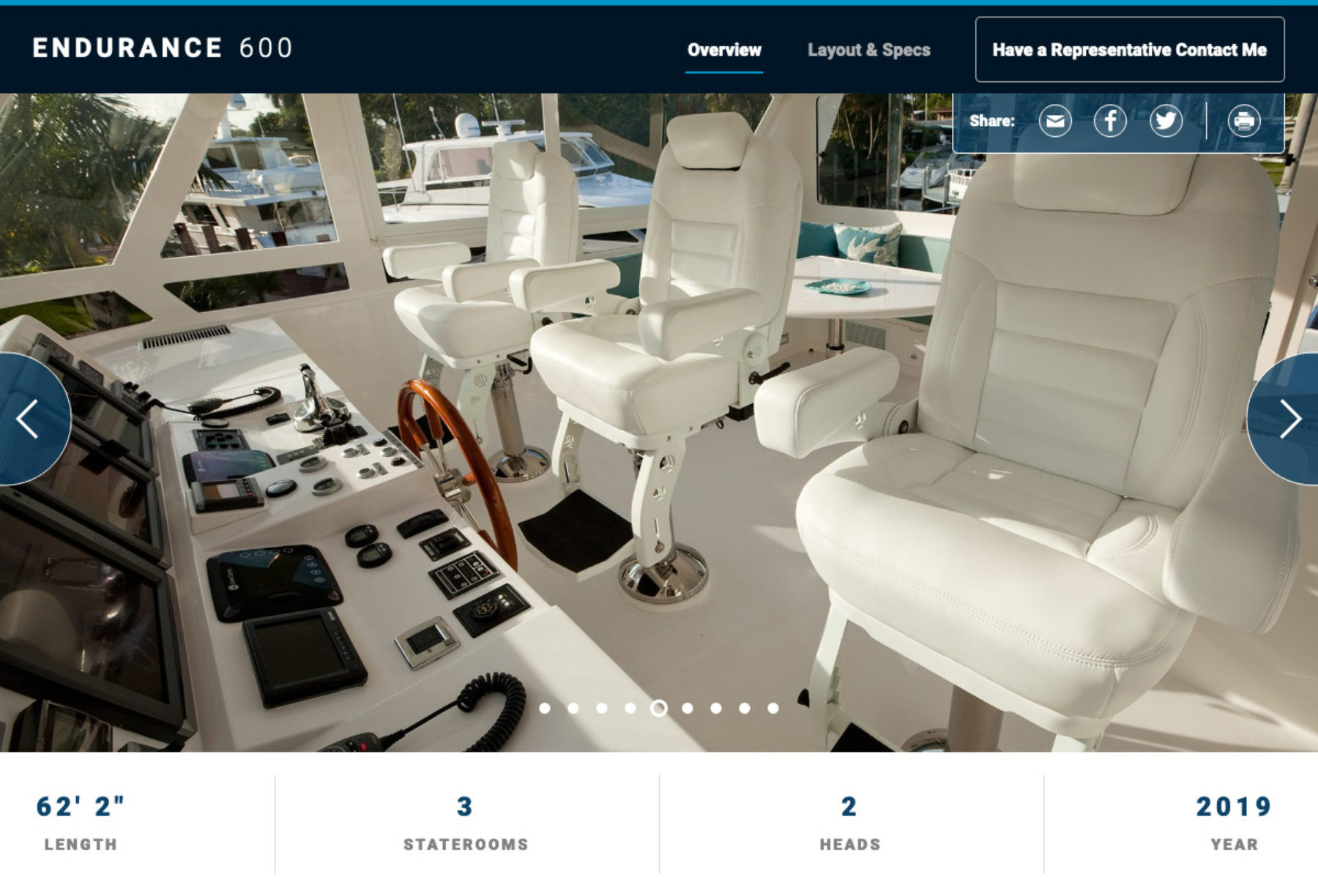 Craft CMS Multi-Site

From a technical perspective, we decided to build a complex Craft CMS multi-site. One website would be for the factory and one would be for the dealerships, with sub-sections for each specific dealer.
Because there is only one CMS installation (thus, one database) powering both websites, content can be easily shared between them.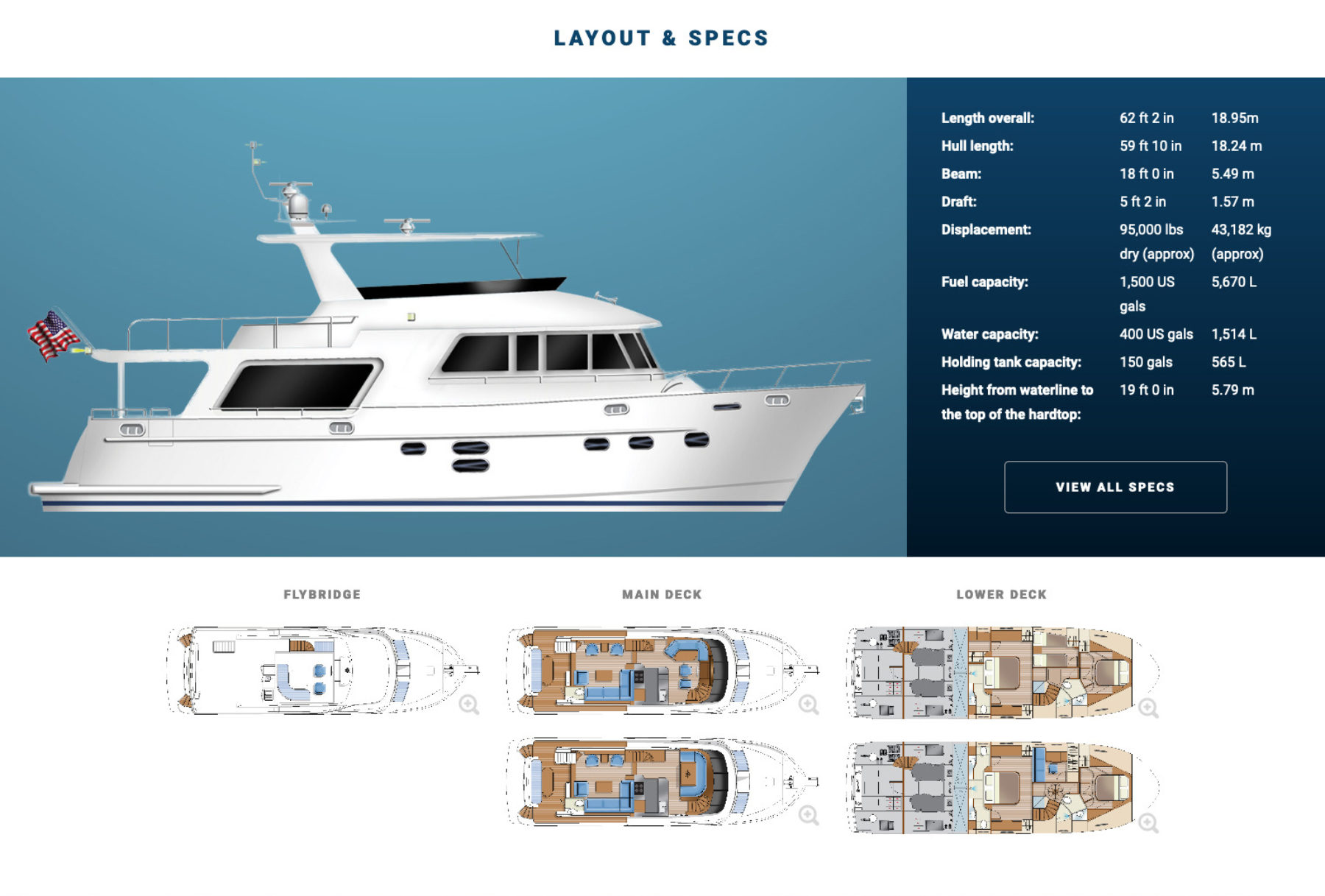 Content Sharing

For example, the Florida dealership can select which new models from the factory they have available in-house and feature those on their website without needing to recreate a single piece of content.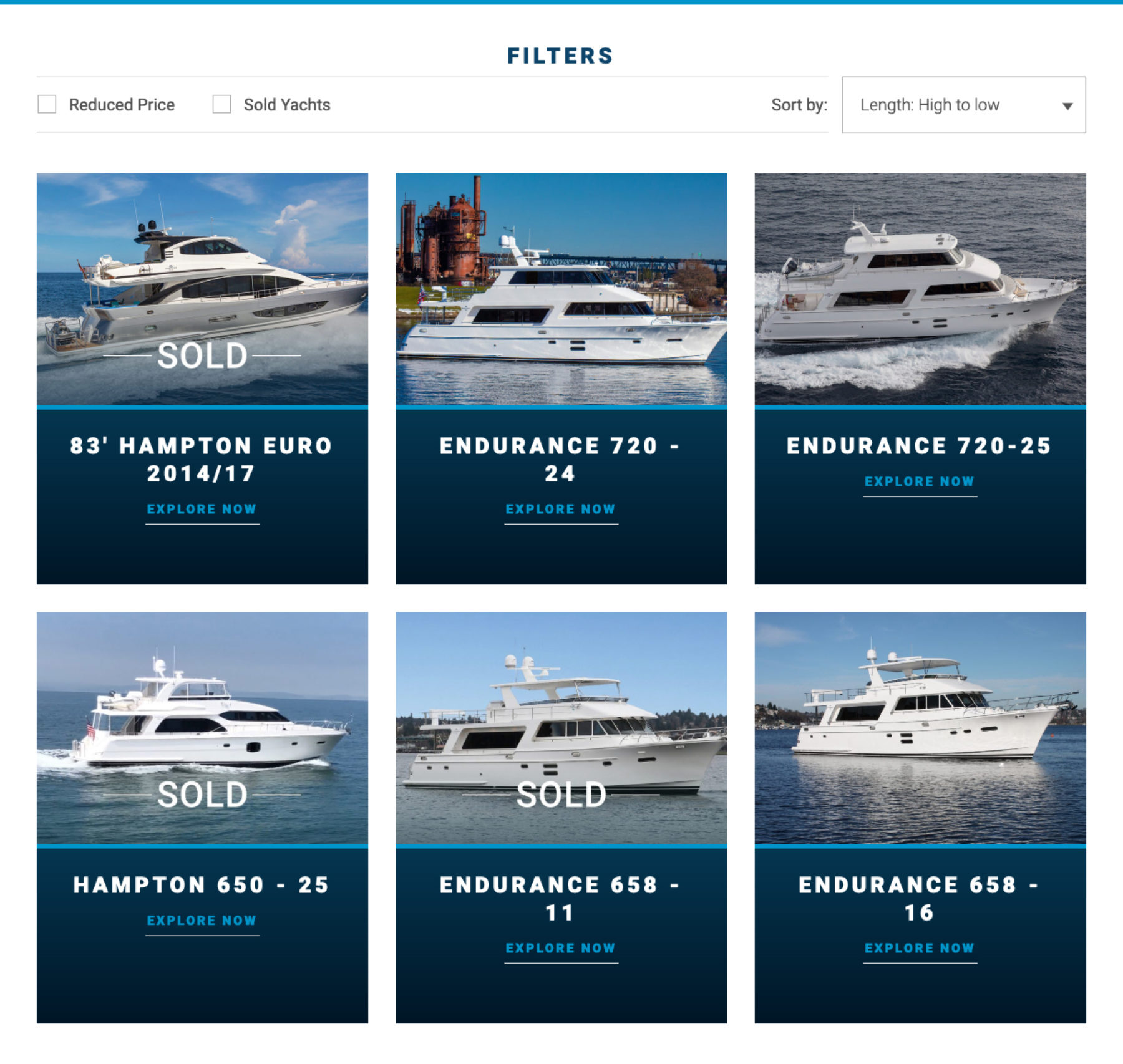 News & Events
Each dealer can also manage their own news posts and upcoming events, and at the same time pull in company-wide news and events from the factory website.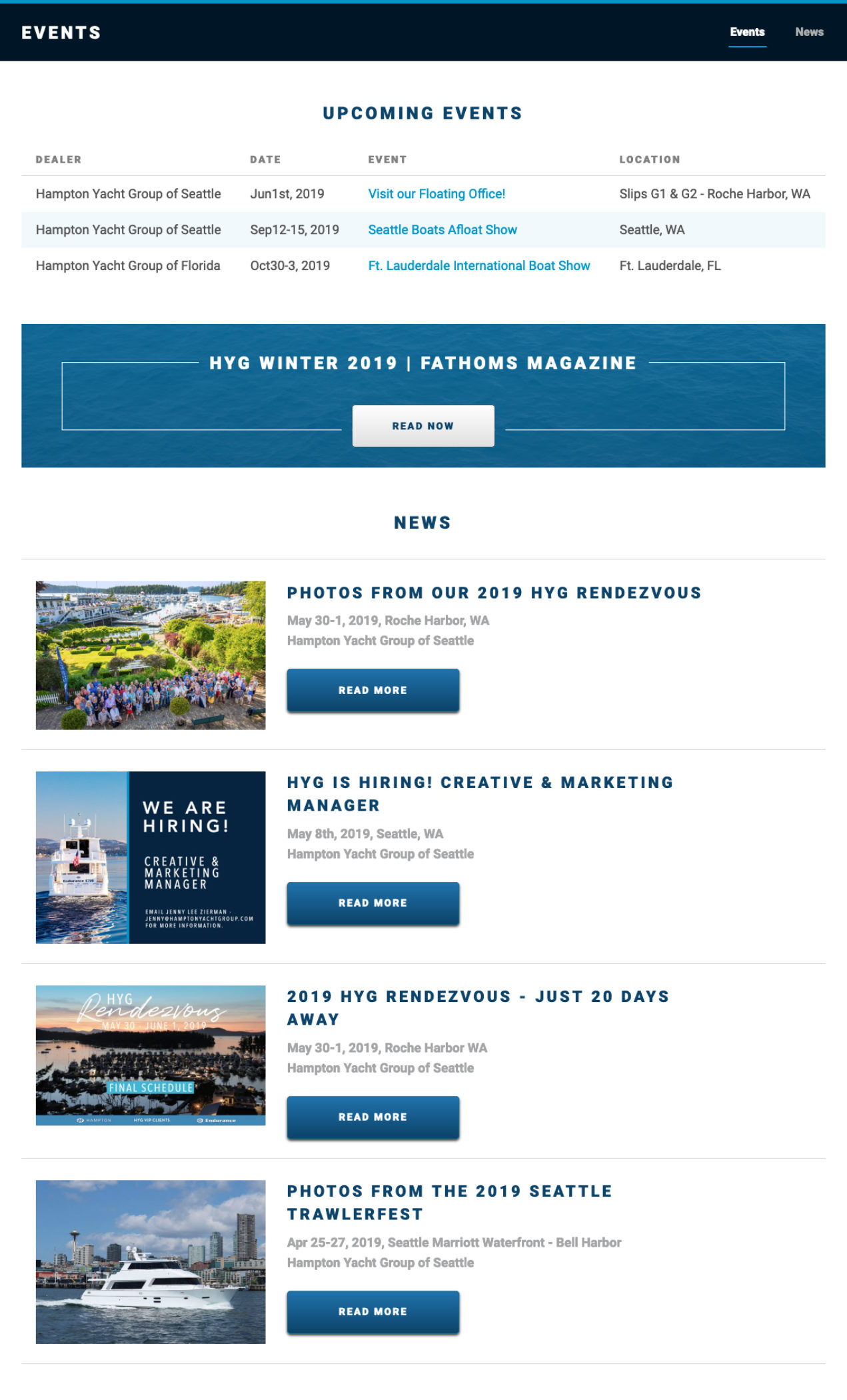 Custom Forms
The dealership teams at Hampton Yachts needed a simpler way to manage sales leads and serve existing customers. I built a series of forms to help them with this.
Potential Buyers

For interested buyers, I created a contact form on the factory website, as well as dealer-specific contact forms on each of the dealer's sub-sites. These forms send data into the company's Salesforce account and also send to specific dealership personnel directly.
Existing Customers
For existing customers, I created a Boat Registration form, which gives the boat owner access to VIP gatherings and exclusive rendezvous. Boat owners can also submit a Request for Valuation if they're interested in selling their boat to a Hampton Yachts dealership.
Finally, I created a Mailchimp newsletter subscription form so anyone can keep up with the company's events and offerings.

Project Summary
This was a genuinely fun and challenging project. Flying out to Seattle to meet the team, seeing their product firsthand, brainstorming together, and really listening to the problems they were experiencing made this project a success.
Since the launch of their new website, Hampton Yachts has been able to cut down on a significant amount of wasted time and is proudly pushing their digital marketing forward.

They are also able to connect potential buyers with the correct dealer quickly, can easily share details on any yacht, and are building stronger relationships with existing customers through helpful website resources.